Are You Supposed to Spit Zyn? The Truth About Zyn Pouches and Spitting
If you are looking for a way to satisfy your nicotine cravings without smoking or vaping, you might have heard of Zyn.
Zyn is a nicotine pouch that claims to work discreetly and conveniently.
But how do you use it exactly? And are you supposed to spit Zyn or swallow it?
In this blog post, we will discuss what Zyn is, how it works, how to use Zyn, and whether you should swallow or spit Zyn.
What is Zyn?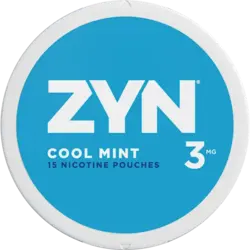 Zyn is a nicotine pouch that contains synthetic nicotine derived from tobacco leaves, along with other food-grade ingredients such as flavorings, sweeteners, and fillers.
It comes in various flavors and strengths, ranging from 3mg to 6mg of nicotine per pouch.
It is designed to be placed under your upper lip, where it releases nicotine slowly and steadily into your bloodstream.
How Does Zyn Work?
Zyn works by delivering nicotine through your oral mucosa, which is the moist lining of your mouth. The nicotine is absorbed by the blood vessels in your gums and cheek and reaches your brain in about 10 minutes.
The nicotine then stimulates the release of dopamine, a neurotransmitter that makes you feel good and reduces stress and anxiety.
Zyn can also help you curb your appetite, improve your concentration, and enhance your mood.
How to Use Zyn Pouches?
To use Zyn, you need to follow these steps:
Are You Supposed to Spit Zyn?
The answer is no, you are not supposed to spit Zyn.
Unlike traditional tobacco products such as cigarettes or chewing tobacco, Zyn does not produce any smoke or saliva that needs to spit out.
In fact, spitting Zyn would be counterproductive, as it would reduce the amount of nicotine that you absorb and waste the product.
However, you can swallow your saliva while using Zyn, as it is generally considered safe. The nicotine in the saliva is not toxic when ingested in small amounts, and the other ingredients in Zyn pouches are food-grade and non-toxic.
Swallowing your saliva while using Zyn may also increase your absorbed nicotine level, as some of the nicotine may pass through your digestive system and enter your bloodstream.
However, some people may not like swallowing their saliva while using Zyn, as they may find it unpleasant or uncomfortable.
If you are one of those people, you can spit out your saliva occasionally or use a lower strength of Zyn.
Also, read Are Zyn Pouches Bad for Your Gums? Examining the link between Zyn Pouches and oral health.
What are the Pros and Cons of Zyn?
Like any other nicotine product, Zyn has its advantages and disadvantages.
Here are some of them:
Pros
Cons
What are the Side Effects of Zyn?
Some of the possible side effects of Zyn pouches are:
These are not all the possible side effects of Zyn pouches.
If you notice any other side effects that bother you or do not go away, talk to your doctor or pharmacist.
Do ZYN Pouches Cause Cancer?
Nicotine is the active ingredient in Zyn pouches which is not a carcinogen. Unlike many of the other chemicals found in traditional tobacco products, Zyn does not cause cancer.
However, the other ingredients in Zyn pouches may have the potential to contribute to the development of cancer. Some of these ingredients, such as sugar and artificial sweeteners, have been linked to an increased risk of certain types of cancer, such as bladder and pancreatic cancer.
The long-term health effects of using Zyn pouches are not yet known and there is no evidence of oral cancer.
Is Zyn Bad for Your Liver?
Zyn pouches contain nicotine, which is a natural alkaloid that is a major component of cigarettes and is used therapeutically to help with smoking cessation.
Nicotine has not been associated with liver test abnormalities or with clinically apparent hepatotoxicity.
However, nicotine can also accumulate in the gut and activate a specific protein called AMPK. Thi sets off a chain of events that produce ceramides, lipids that accumulate in the liver and can cause non-alcoholic fatty liver disease (NAFLD) progression. 
NAFLD is the most common cause of chronic liver disease and can lead to liver failure due to scarring and harmful inflammation resulting from high levels of fat in the organ.
Therefore, Zyn pouches may not be bad for your liver directly, but they may contribute to NAFLD indirectly through their nicotine content.
Can ZYN Pouches Kill You?
Zyn pouches are unlikely to kill you directly unless you choke on them by accident.
However, they may have harmful effects on your health in the long term, especially if you use them frequently and in high doses.
Zyn Pouches Customer Reviews
As of now, Zyn has an average rating of 3.1 out of 5 stars based on 6 reviews in Trustpilot.
The reviews are mixed, with some users praising Zyn pouches and others complaining about their customer service.
Here are some of the customer reviews of Zyn Pouches.
Summary
Zyn is a brand of nicotine pouches that are smoke-free, and spit-free and comes in a variety of flavors and strengths. Zyn pouches are designed to be placed under the upper lip and provide a discreet and satisfying nicotine experience.
You are not supposed to spit Zyn because it is safe to swallow and spitting may reduce the effectiveness and duration of the product.
Zyn offers several benefits for people who want to enjoy nicotine without smoking or chewing tobacco such as convenience, discretion, variety, satisfaction, and harm reduction.
However, Zyn also has some risks such as addiction, withdrawal, overdose, poisoning, and interactions.
If you are interested in trying Zyn or learning more about it, you can visit Zyn's Official website and browse the selection of flavors and strengths.
The Bottom Line
I hope this blog post was helpful and informative for you and it helped you learn whether you are supposed to spit Zyn or swallow it.
If you have any experience with swallowing or spitting Zyn, feel free to share your feedback in the comments below.
Thank you for reading!