Is Hungry Harvest Worth It? The Pros and Cons of Hungry Harvest
Hungry Harvest is a subscription service that delivers fresh fruits and vegetables to your doorstep.
They claim to rescue produce that would otherwise go to waste and donate a portion of their profits to fight hunger.
But is Hungry Harvest worth it?
Or is it a waste of money and food?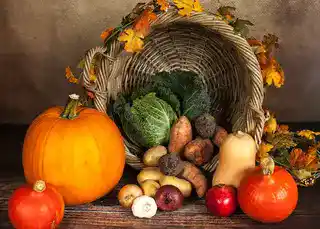 In this blog post, I will give you an honest review of Hungry Harvest, based on my own experience and research.
I will also share some pros and cons of using their service and some tips on how to get the most out of it.
My Experience with Hungry Harvest
I first heard about Hungry Harvest from a friend who raved about their service.
She said they delivered high-quality products at a fraction of the cost, and that they helped her eat healthier and save money.
She also said they supported a good cause, and that she felt good about reducing food waste and helping the hungry. I was intrigued, so I decided to check out their website. I was impressed by their mission and vision, and by the variety of boxes they offered.
They had different sizes, types, and frequencies of boxes to suit different preferences and budgets.
My First Order
I decided to sign up for a mini harvest box, which contained 8-10 lbs of mixed fruits and vegetables for $15. I chose the weekly option, but they also had biweekly and monthly options.
Also, I added some extras to my box such as eggs, cheese, bread, and coffee. They had a lot of options for add-ons, from pantry staples to specialty items.
Shipping
I placed my order on Monday and received a confirmation email right away. The email said that my box would be delivered on Friday between 8 am and 8 pm and that I would receive a text message with a more specific time window on the day of delivery. I was excited to receive my box and hoped it would live up to my expectations.
Delivery
On Friday morning, I received a text message that said my box would be delivered between 10 am and 12 pm. I was happy with the time window and waited for my box to arrive. Around 11 am, I heard a knock on my door and opened it to find a friendly delivery person holding a cardboard box with the Hungry Harvest logo on it.
He greeted me with a smile, handed me the box, and wished me a good day.
Opening the Box
I thanked him, took the box inside, and opened it eagerly. I was pleasantly surprised by the contents of the box.
It was packed with fresh fruits and vegetables of different colors, shapes, and sizes.
There were apples, oranges, bananas, grapes, carrots, celery, lettuce, spinach, broccoli, cauliflower, potatoes, onions, garlic, and more. They all looked ripe and delicious, and there was no sign of damage or spoilage.
I also checked the extras that I ordered, and they were all there as well. The eggs were organic and cage-free, the cheese was sharp and creamy, the bread was soft and fresh, and the coffee was aromatic and fair-trade.
I was very satisfied with the quality and quantity of the products and felt like I got a great deal for $15.
I decided to make a salad with some of the produce, and it was one of the best salads I ever had. The fruits and vegetables were crisp and juicy and had a lot of flavor.
With some of the fruits, I also made a smoothie that was tasty and healthy. I put the remaining produce in my refrigerator with the intention of using it over the next few days.
What Do I Think?
I was very happy with my first Hungry Harvest box and looked forward to receiving more in the future.
I also felt good about supporting a company that cared about the environment and the community, and that aligned with my values.
Pros and Cons of Hungry Harvest
After using Hungry Harvest for a few months, I have learned more about their service and their products.
I have also read some reviews and feedback from other customers online.
Based on my experience and research, here are some pros and cons of using Hungry Harvest:
Pros
Cons
How to Get the Most Out of Hungry Harvest
If you decide to give Hungry Harvest a try, despite the risks involved, here are some tips on how to get the most out of their service:
Is Hungry Harvest Still in Business?
Yes, Hungry Harvest is still in business. In fact, it raised $13.7 million in venture capital in 2020 and has expanded its customer base and social impact.
Does Hungry Harvest Accept EBT?
Yes, Hungry Harvest accepts EBT/SNAP.
This means that you can use your food stamps to purchase fresh produce from Hungry Harvest and support their mission to end food waste and hunger.
Also, check Does FoodMaxx Take EBT and how to shop online at FoodMaxx with EBT.
How Do I Contact Hungry Harvest?
There are several ways to contact Hungry Harvest. You can email them at [email protected] or use the live chat on the bottom right of their website.
You can also follow them on Instagram at @hungryharvest or visit their physical address at 1905 Clarkson Way Landover, MD 20785 USA.
Summary
Hungry Harvest is a produce delivery service that rescues fruits and vegetables that would otherwise go to waste because of cosmetic or surplus reasons.
It also offers some other products like meats, eggs, dairy, and pantry items.
You should consider Hungry Harvest if you want to save money, time, and the environment by getting farm-fresh produce delivered to your home. You should also be open to trying new or imperfect fruits and veggies and support a social cause.
The Bottom Line
I hope this blog post was helpful and informative for you and it helped you decide if Hungry Harvest is Worth It or not.
If you have any experience with Hungry Harvest, feel free to share your feedback in the comments below.
Thank you for reading.